Rug Cleaning at Rug Wash in NYC
The Most Professional Rug, Carpet and Upholstery Cleaning
We are experts in cleaning Oriental rugs, Persian rugs, Chinese rugs, Tibetan rugs, all other types of area rugs, wall to wall carpets and upholstery.
In our facilities we clean modern and antique rugs for residential and commercial accounts, rug dealers and commercial importers.
Rug Wash is well known for using only the most tried and tested rug and carpet cleaning methods in order to achieve complete cleanliness along with eliminating any stains, odors, germs and allergens.
Call Rug Wash of New York City (NYC) for thorough and careful Rug Cleaning and Carpet Cleaning. We specialize in cleaning Oriental rugs and Persian rugs for residential and commercial accounts. Rugs and Carpets are shampooed for deep soil extraction, odor and spot removal. Our rug cleaning service factory is located minutes from Manhattan, New York but we provide rug cleaning services throughout the nation including New Jersey, Connecticut, California, Virginia and Washington DC!
Call us today for a FREE Estimate: 800 Rug Wash / (800) 784-9274
Our Services:
For 30 years Commercial Carpet Cleaning by Rug Wash, Inc. has provided commercial rug & carpet cleaning to New York, Connecticut and New Jersey. We offer the lowest rates and deals for corporate accounts, with a large selection of rug & carpet cleaning and maintenance services. We clean rugs & carpets for commercial buildings, office buildings, department stores, hotels, galleries, malls, restaurants, museums, doctor offices and more! Specialties include: stain removal, maintenance, and cleaning of badly beaten rugs / carpets as well as high traffic area rug cleaning.
Click here for more information.
---
If you are not fully satisfied with your service, neither are we! It's rare we have an unsatisfied customer but if you aren't happy with our Rug Wash Service, simply let us know within 24 hours of a service and we will happily return and re-clean the area free of charge.















| | |
| --- | --- |
| | |
| New York Times Square hotel | New York Bowery hotel |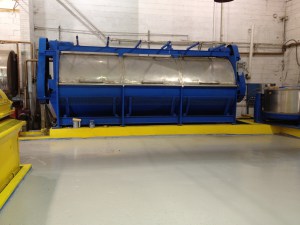 In 2012, Rug Wash, Inc. purchased a simple washing machine that included three departments and turned it into a custom made rug washing machine for Oriental rugs and Persian rugs.  Our rug cleaning machines have the capacity of washing 1,000 sq ft of rug and holding 4,000 gallons of water in only one load.  Each load takes about an hour to finish. This wonderful custom made rug washing machine leaves rugs looking sparkling clean.
Click here for more information.
---
Why Choose Us?
| | |
| --- | --- |
| FREE Pickup & Delivery | Experienced & Trained |
| Our professional staff will pick up the rug from you, bring it to our cleaning facility and deliver it back to you once it's ready. It's 100% free of charge. | All our technicians are fully trained and very experienced in cleaning all types of area rugs, wall to wall carpets and upholstery. We are certified and insured. |
| | |
| No Hidden Fees | Highly Rated |
| Our pricing is totally transparent so you can rest assured there will be no extra charges. No awkward moments guaranteed. | Being in rug and carpet business for more than 60 years is a proof of high quality service. Our happy customers confirm it. |